Director: Matias Rivera -
Minimalist and basic shapes.
Palette / Color exploration.
Montage of Illustrations in Vivint APP
Stylized, modern figures and use of strokes for some objects.
Palette / Color exploration
I had to try various color and size tests to see if the illustrations looked good on the size of the phone's screen. Also, try variants in only 1 color and also add some patterns so that the characters don't look like they are naked (women). I had to extend the character proposal to people of different ethnicities, women, men, and pets.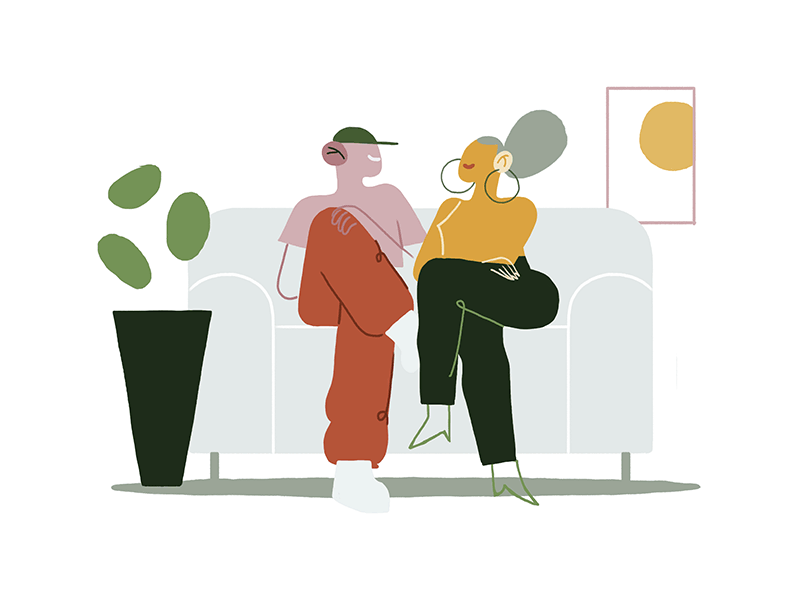 Montage of  Illustrations in Vivint app.
One of the main characters was supposed to be a thief. This character was one of the main concepts of the project. Vivint is a security company and its main objective is to detect and prevent theft in your home. Other elements that are repeated in the project are what we see in a house every day.
Characters with exaggerated shapes